Performance Schedule
2014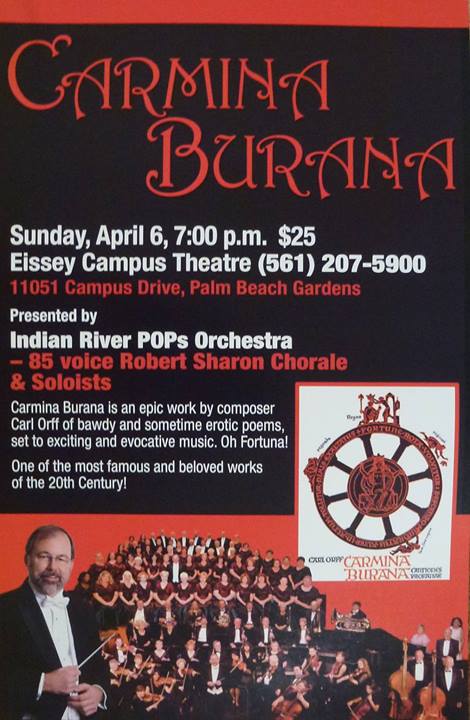 Sunday - April 6, 2014, 7:00 p.m
Carmina Burana Concert
with Indian River Pops/New Garden's Band
Eissey Theatre, Palm Beach State College
North Palm Beach

Click here for a review of our Carmina Burana Performance
with the Indian River POPS Orchestra!!
2013
SOLD OUT!!
7:00 pm Friday - Dec 6th, 2013
Holiday Concert
Golden Lakes Village, West Palm Beach

SOLD OUT!!
Sunday - Dec 8th, 2013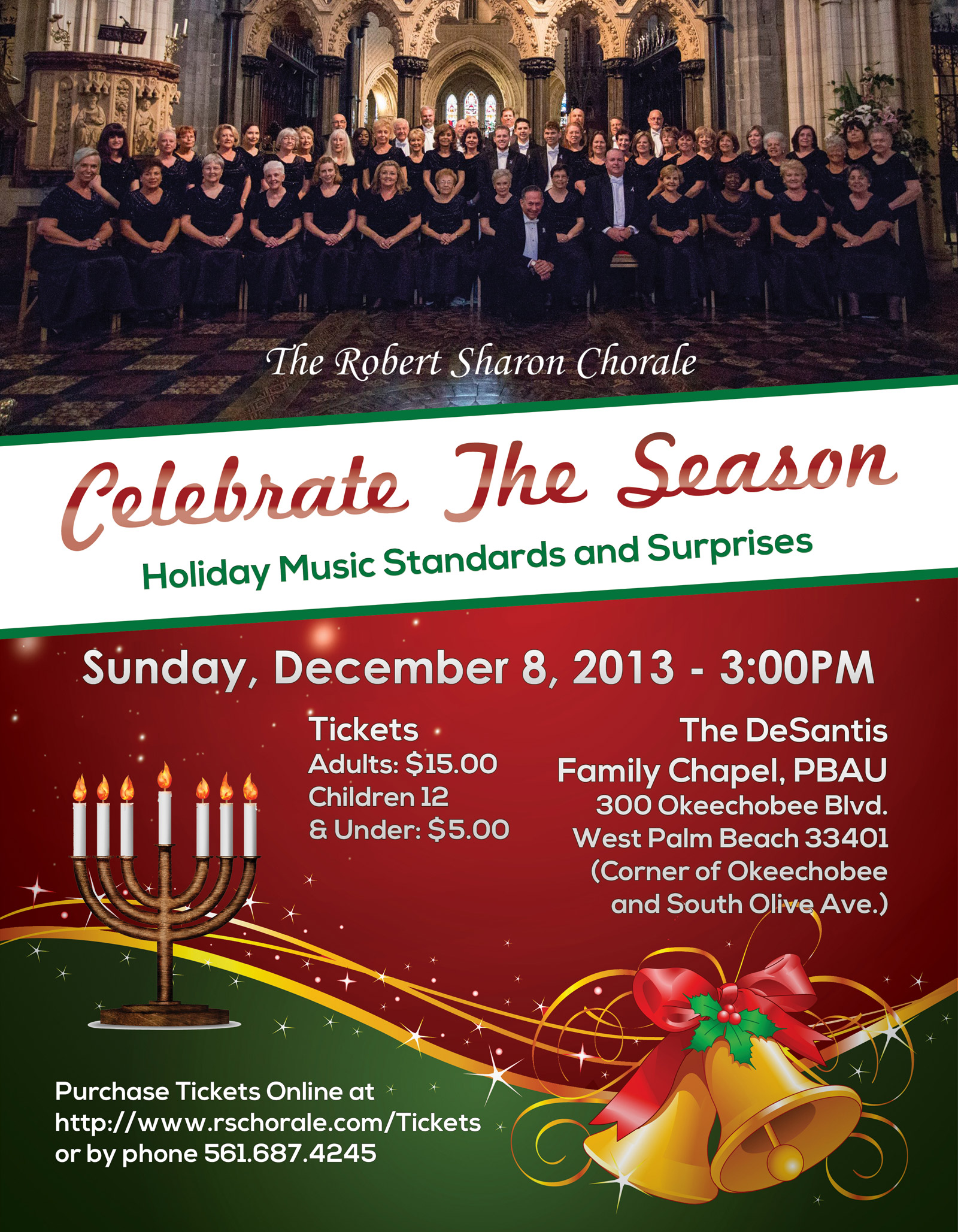 8:00 pm Sunday - Dec 15th, 2013
Holiday Concert with Indian River Pops/New Garden's Band
Eissey Theatre, Palm Beach State College
North Palm Beach
7:30 pm Wednesday - Dec 18, 2013
Holiday Concert
South Palm Beach Town Hall
South Palm Beach
Come and join our Chorale!